Updated January 2018
The charts below provide an overview of home prices and market activity across 12 key cities in Silicon Valley. There are significant differences between the individual cities, so click here or the Our Homes menu to view the city-specific market data.
The chart above shows the distribution of final sales prices for single family homes in the 12 core cities of Silicon Valley.
This second chart shows the distribution of final sales prices for 2-bedroom Condos and Townhomes in the 12 Silicon Valley cities.
Prices for single family residences in the 12 Silicon Valley cities started rising dramatically in 2013. The annual average median price in 2012, finally surpassed the high prior to the financial crisis. Prices have risen a little over 50% during the past five years.
Silicon Valley homes have a strong appreciation track-record. The compound annual growth rate (CAGR) for Silicon Valley has been 5.2% over the past 18 years since 2000, which includes the Great Recession. The CAGR is 8.7% for the past five years starting in 2012.
The 2017 rate of appreciation by city ranges from 6.4% to 14.7%. Saratoga was the lowest partly due to its high mix of 1+ acre homes.
Market demand is at an 18-year high for the past five years, starting in 2013, as evidenced by the very low average days on market. 2017 set a 18-year record for fewest days on market.
The average sales vs. list price is an additional indicator of market demand for Silicon Valley homes, which has also been at 18-year highs since 2013. Listings are typically receiving multiple offers that helps to push the final sales price to 10-20% over list.
The supply of New Listings for single family homes has been dramatically lower over the past 5-6 years. Supply is widely considered to be the primary reason for the rapidly rising prices. The existing based of homeowners are just not selling like they used to.
Extensive analysis of 12 Silicon Valley cities based on data obtained directly from the multiple listing service (MLS). 20-year history of home values (median prices), $ per SQFT, supply of New Listings, inventory of Active Listings, demand measured by average Days on Market (DOM) and average final sales price vs. list price.
Complete guide to schools, ratings and attendance boundaries. Most Silicon Valley cities have multiple school districts with individual schools with varying academic performance. Ratings are provided by GreatSchools.org along with the California Academic Performance Index (API).
A great overview of how Silicon Valley communities differ and their various features: restaurants, shopping, transportation and more.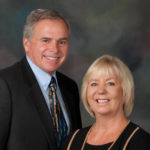 The market data comes from MLSlistings the primary Multiple Listing Service (MLS) serving Santa Clara and San Mateo counties. The information is deemed to be accurate, however is not guaranteed.
This website and market analysis is provided by Bryan and Susan Sweeley, Broker Associates with Alain Pinel Realtors.
Bryan Sweeley, MBA
Alain Pinel Realtors, Broker Associate, BRE# 01877044
Mobile: 650-793-0355
Email: bsweeley@apr.com
Web: bsweeley.apr.com
Susan Sweeley, MBA
Alain Pinel Realtors, Broker Associate, BRE# 01255460
Mobile: 650-793-0828
Email: ssweeley@apr.com
Web: ssweeley.apr.com
More information or help…
Please feel free to email or call anytime with any question or request. We are always available to help you and your friends.