Updated January 2020
Buying a home in Silicon Valley can be a daunting task. First, buying a home is one of the biggest financial decisions in a lifetime, no matter where you live. Finding a home in Silicon Valley that fits your budget can be distressing.
The good news for Buyers is that we are returning to a more balanced Buyer-Seller market. Sellers are no longer expecting to sell for 10%+ over list. There is a more balanced mix of new listings selling within a week or two of going on the market. This makes it less frustrating for Buyers.
Keep in mind that the process can be pretty straight-forward. Extensive amount of data is available to help educate yourself on your options. Lenders are readily available to help you to determine a budget that you can afford. Put the two together and the numbers speak for themselves.
The charts below and throughout this website provide you with extensive information on our housing market. Information on 12 distinct cities in Silicon Valley are available under the "Our Homes" tab. Info on schools within those cities is available under the "Our Schools" tab. I am also available to provide a custom overview upon request.
The big news is that home prices declined for the first time since 2011. The median price for Silicon Valley homes declined on average by 4.7%. Keep in mind that they are still 5.2% higher than 2017, so still on a strong 10-year trend-line of annual appreciation.
Just as interesting is that the decline was across all 12 Silicon Valley cities, but one. Santa Clara saw the biggest decline of 10%, while the Willow Glen area of San Jose experienced only a 1% decline. Again, keep in mind that the Santa Clara decline follows a 17% and 19% increase in 2017-18 and is still 7.2% higher than 2017.
The annual appreciation rate averaged 12% per year over the previous seven years, making the decline in 2019 standout in stark contrast. The big question is what will happen in 2020. Given the Presidential election cycle and uncertainty in global financial markets, the odds are against a above-average increase.
Market demand has declined noticeably, however is still at historically strong levels. The average days on market increased to 27 days, which is higher than the previous two years.
The average final sales vs list price percentage also shows a major decline in demand. The 2019 average of 1.4% over list is the lowest rate over the past seven years. The lower rate indicates fewer competing offers driving up the final sales price. Keep in mind that homes selling during the first week or two on market are typically selling for up to 10% over list. Check the charts for each city to see this further.
The supply of New Listings has been fairly consistent over the past ten years. New construction of single family residences is virtually frozen due to lack of undeveloped land. There is significant new construction of Condos and Townhomes which helps.
As is painfully obvious, single family residences in Silicon Valley start at $1.0M. The good news is that there are a lot of homes in the $1.0M to $1.5M price range, predominately in Santa Clara, Campbell, Cambrian and Willow Glen areas of San Jose. There are homes under $1.0M outside of the 12 cities that I include in Silicon Valley: Blossom Hill area in south San Jose and east San Jose. Go to the specific city to see the distribution of prices by size of home (e.g., number of bedrooms and $/SQFT).
Condos and Townhomes start at $500K. The majority of Condos/THs are two-bedroom units with next most popular being three-bedroom units followed by one-bedroom units. Townhomes are typically more expensive as there is usually no one above or below you. End-units are also more expensive as they have fewer shared common walls.
This website is dedicated to providing you with insightful and accurate information on the residential real estate market in Silicon Valley. The data is obtained directly from our local multiple listing service (MLS), which is used by virtually all Realtors in the area. Closed Sales information, such as final sales price, is obtained by the MLS from County Records.
All most all of the charts and analysis is for single family residences with information for Condos and Townhomes in Mountain View and Sunnyvale also being available. This information is deemed to be accurate, however is not guaranteed.
Complete guide to schools, ratings and attendance boundaries. Most Silicon Valley cities have multiple school districts with individual schools with varying academic performance. Ratings are provided by GreatSchools.net along with the California Academic Performance Index (API).
A great overview of how Silicon Valley communities differ and their various features: restaurants, shopping, transportation and more.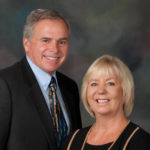 The market data comes from MLSlistings the primary Multiple Listing Service (MLS) serving Santa Clara and San Mateo counties. The information is deemed to be accurate, however is not guaranteed.
This website and market analysis is provided by Bryan and Susan Sweeley, Broker Associates with Alain Pinel Realtors.
Bryan Sweeley, MBA
Compass, Broker Associate, DRE# 01877044
Mobile: 650-793-0355
Email: bryan.sweeley@compass.com
Web: bryansweeley.com
Susan Sweeley, MBA
Compass, Broker Associate, DRE# 01255460
Mobile: 650-793-0828
Email: susan.sweeley@compass.com
Web: susansweeley.com
More information or help…
Please feel free to email or call anytime with any question or request. We are always available to help you and your friends.