The supply of New Listings for single family residences in Silicon Valley declined by 24% during the first five months of 2020. This is primarily due to shelter-in-place orders put in place in mid-March. If this were to continue through the year, which I doubt, our 18-year history would look like this: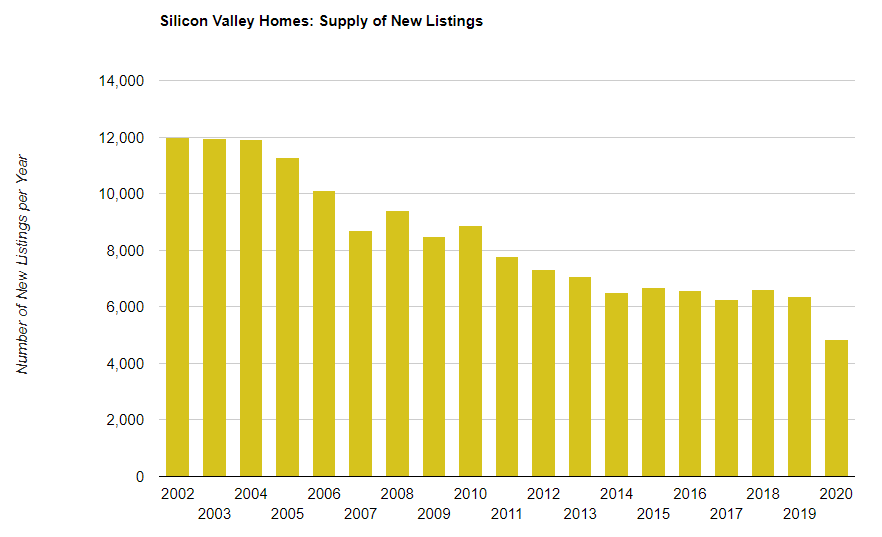 The Feb-May time period is the "high season" for real estate market activity in Silicon Valley. Schools are the biggest driver as families try to move to the schools of their choice in time for the new school year. This was all put on hold as shelter-in-place orders virtually prevented in-person showing of homes to buyers. Sellers responded by deferring listing their home until shelter-in-place orders were relaxed.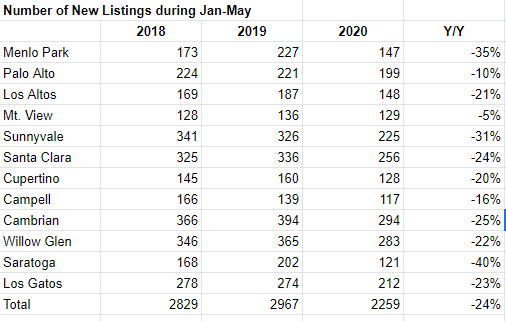 Shelter-in-Place orders were relaxed slightly in mid-May. Realtors can now show homes to prospective buyers on an by-appointment-only basis as long as the occupants are not present.
Market demand continues to remain strong. Final sales prices are averaging 3.5% over list, which is higher than 2019, even with a smaller market. This suggests multiple offers are keeping the market competitive. The chart below shows how the 2020 YTD average compares to prior full year averages.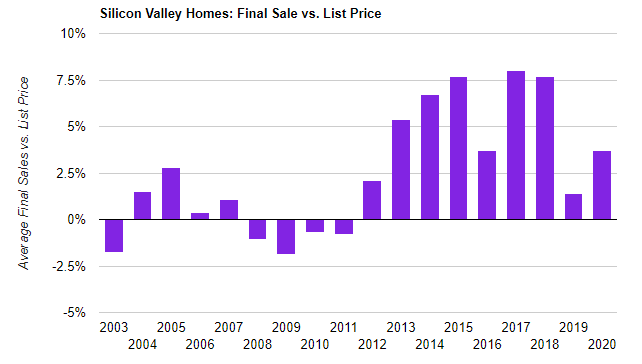 Home values continue to remain strong. Currently no major hint of prices falling in 2020. They are currently slightly higher than last year and about equal to 2018. This suggests the market is still there, just on pause.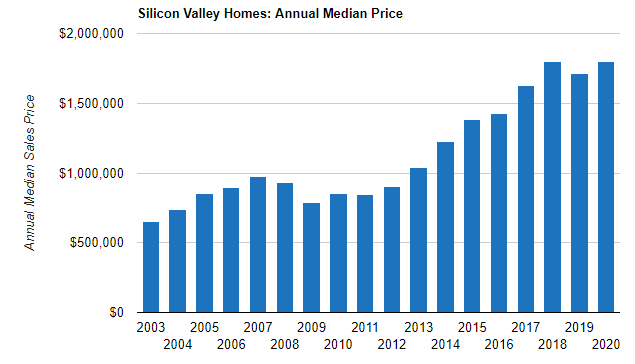 My expectation is that the market will pick-up where it left off in June as shelter-in-place rules are removed. Open houses will return with limits on the number of people inside, like we see with stores today. Buyers will be out and about wearing masks. Hand sanitizers will be at each home. This could be seen as a good outdoor activity after three months of being locked-up inside. There is also the possibility that more people will want to move to the suburbs from the city.
Next step is for Sellers to start ramping-up the supply of New Listings. There are signs that this is already starting. I suspect they will really start listing in earnest when shelter-in-place rules are replaced with social distancing rules. It looks like this should happen during the month of June.
Bryan
Supply of New Listings down 24%