The Silicon Valley real estate market continues the five-year up-market cycle.
The median price for Silicon Valley single family residences, from Menlo Park to Los Gatos, rose by 16% during the first six months of 2018. This is consistent with 2013-15 and an increase over last year (so far).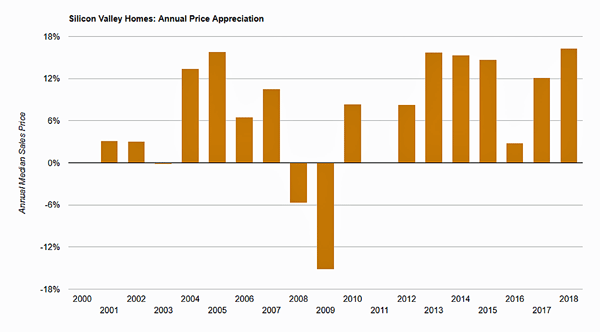 The rate of appreciation varies by city. Interesting to note that Palo Alto and Los Altos are at the low-end of the range, from when they were the by far the fastest rising in 2013-15. Suggests that prices have risen to the point of pushing buyers to the more affordable cities of Silicon Valley. Certainly suggests continued strong market demand.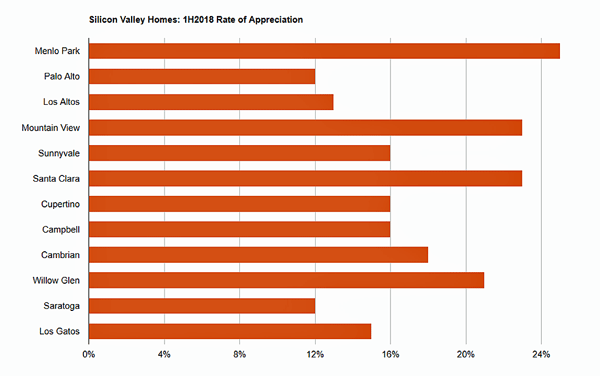 The average days on market continues at historic lows, reflecting the continued strong market demand. Homes are typically selling after one or two weekends on market with multiple offers.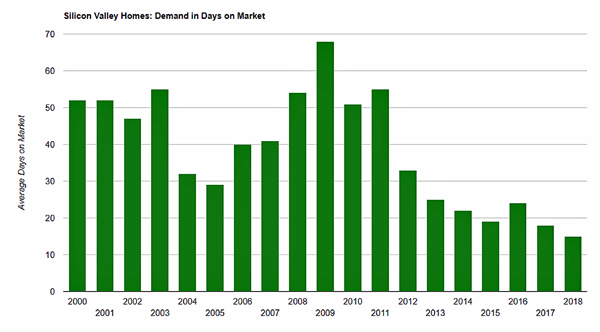 The average final sales price vs. list price also continues at historically high levels. 2018 YTD numbers show a significant spike, which I expect to normalize as we get into the second half of the year. Regardless, every indication is that market demand remains strong and prices continue to rise. Keep in mind that homes selling within 10-14 days typically have even higher over list percentages.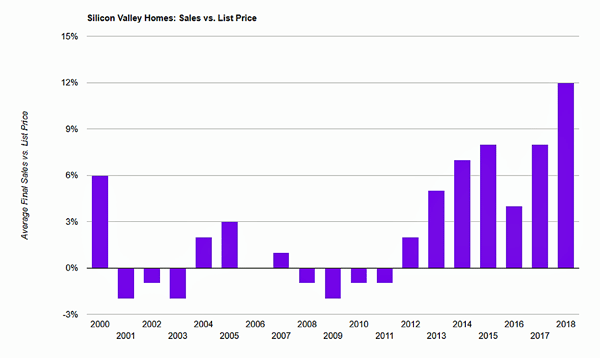 Short answer is that our up-market cycle continues to show strength with no indication of weakening.
Silicon Valley Market Update: July 2018