Site of the old Harv's car wash near the corner of El Camino and Miramonte is going to become a four-story Condo development. It will consist of studio units, 1-, 2- and 3-bedroom units for a total of 52 new Condos. The complex is expected to include a courtyard with BBQ, firepit and a pet-friendly area. The complex should be LEED Silver certification and will have an EV charging station for each owner.
This is an ideal location. A short walk to Castro Street and all the restaurants in downtown Mountain View. At the end of Castro is the CalTrain and VTA stations. Easy access to major commute routes. Nob Hill and Ranch 99 are just down El Camino at Grant Road.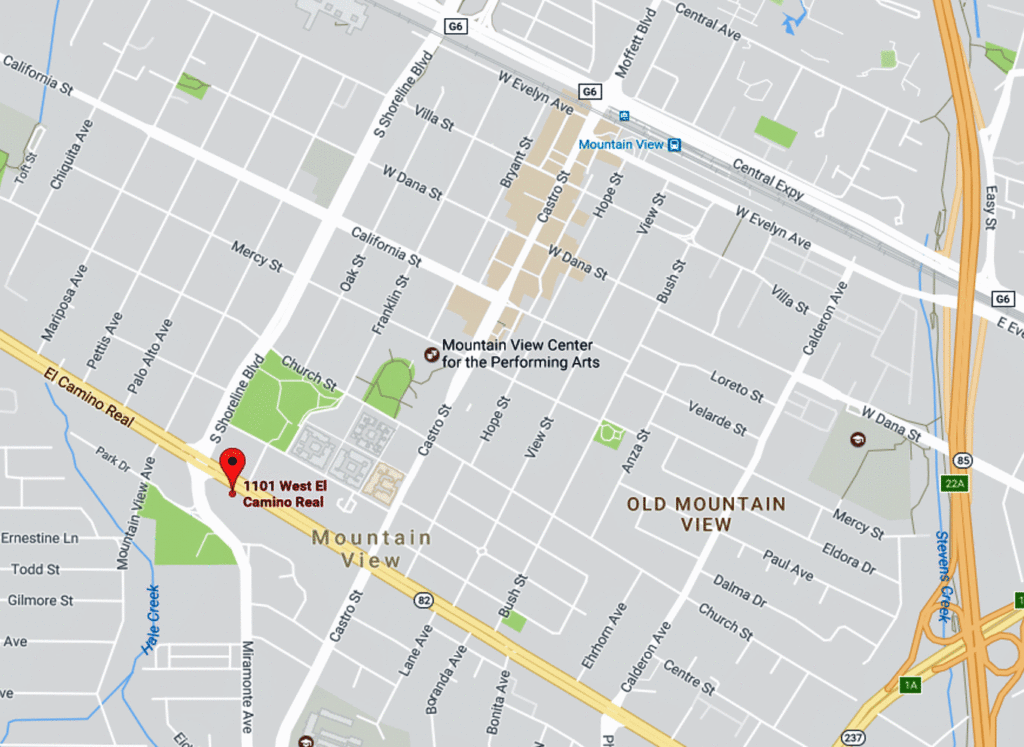 Construction expected to be completed in the Spring of 2017. No pricing available yet.
New Condo construction at 1101 El Camino in Mountain View