Mortgage interest rates jumped by one-half point during the first half of 2018.
Rates increased by a half-point, from 4.0% to 4.5%, in March 2018. They have increased a full point over the past two years, from 3.5% in July-October 2016. The Federal Reserve rate hikes are having an impact and are expected to continue.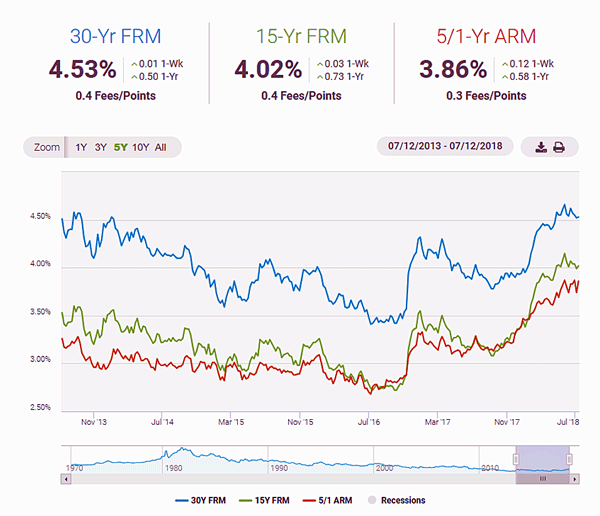 Keep in mind that today's higher rates are still near historic lows. The chart below shows the same rates over a 20-year period: 1998-2018. Note how rates dropped dramatically immediately after the 2008 financial crisis. Today's 4.5% rate is still well below the 5.5% to 6.5% rates pre-financial crisis.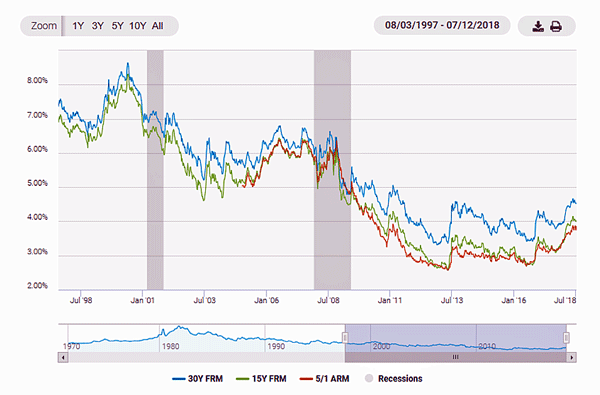 The underlying interest rate set by the Federal Reserve has increased significantly, yet is still at historically low levels. The chart below shows the Fed rate over the past 20 years. Most expect the Fed to continue rising the interest rate. One might think that rising the rate up another 3-points would be consistent with past years.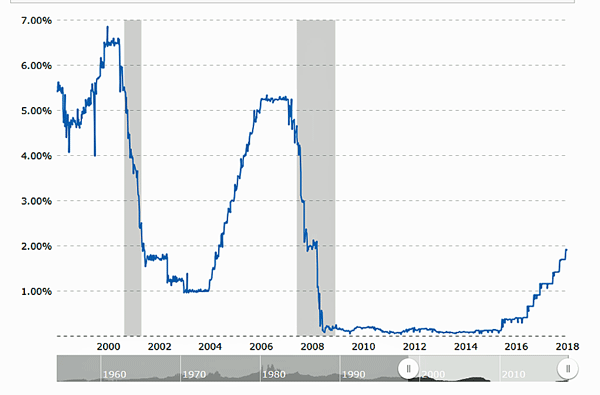 Home buyers should think hard about locking in these low interest rates. Especially buyers looking to purchase a family home that they expect to keep over the long-term, as the 30-year fixed rate mortgage continues to rise, thereby reducing your purchasing power (higher rates mean you qualify for a smaller loan amount).
First-time buyers, especially those buying a Condo/Townhome, should consider a 7-year adjustable loan. You can save tens of thousand of dollars over a 30-year fixed loan that you are unlikely to keep for over 7-10 years.
Existing homeowners should check to see if re-financing is beneficial.
Mortgage Interest Rates – July 2018