Home prices and interest rates decline.
The Silicon Valley real estate market has slowed-down significantly. This slow-down started in mid-2018 after a very strong 1H2018. Rising interest rates may have been a big contributor, fortunately they have declined in 2019. Homes are still selling quickly, but with fewer offers driving up the price. Fewer competing offers and lower interest rates helps Buyers greatly.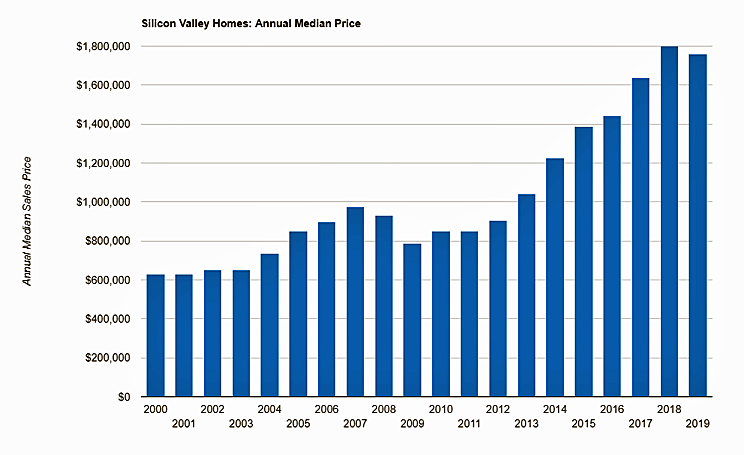 Annual Median Price is on-track to post the first decline since 2008. Year-to-date as of July 31, is a 2% decline compared to the prior year. It is still up 7.5% from 2017, suggesting that 2018 was an unusually high increase.
The Median Price varies significantly by city. While the average across the 12 cities is down 2%, most of the cities are down 4-7%. Sunnyvale is down 7.4%, however that is following a 9.5% increase in 2018 and a 15.6% increase in 2017. Suggests a relatively minor correction after two year very strong years.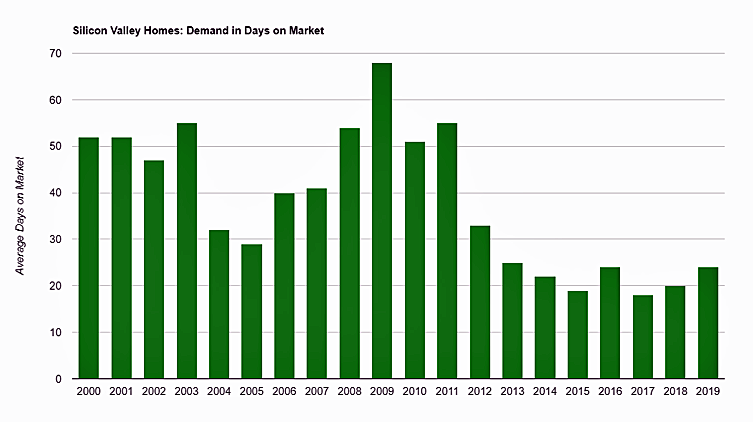 Homes are still selling quickly. The average Days on Market is showing an increase from the past two years, however is still at historically low levels. Desirable homes are selling after a weekend or two of Open Houses. This trend is consistent across all 12 cities.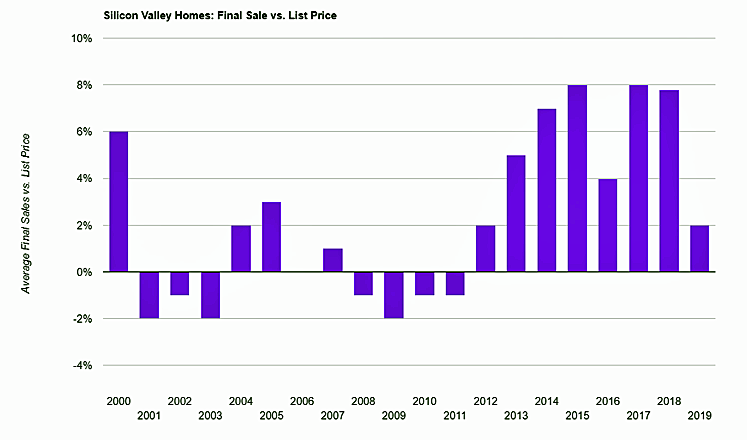 The big shift is in how much the final sales price is over list. 1H2019 is down to 2% compared to 8% in prior years. This reflects a significant reduction in the number of competitive offers bidding for the same home. Homes selling in the first two weeks are typically selling for up to 10% over list. Buyers should plan on paying 5% over list for homes that sell within two weeks.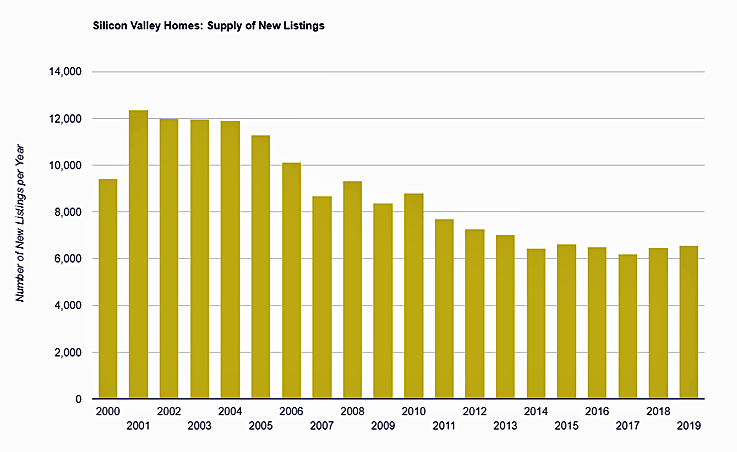 The supply of New Listings is fairly consistent with the past five years. Suggests the decline in prices is due to reduced market demand, not an increase in supply.
Mortgage Interest Rates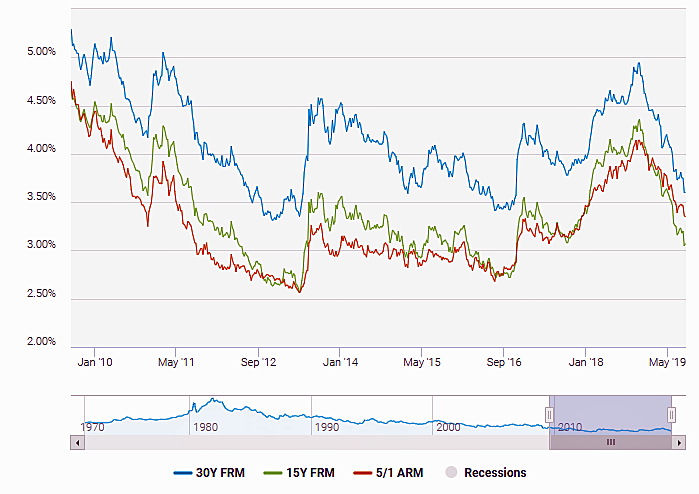 Interest rates have declined to near-10 year lows after rising to near-10 year highs in 2018. The national average for 30-year Fixed Rage Mortgages (FRM) is now at 3.6%, which compares to previous lows of 3.45% in mid-2016 and 3.35% in late 2012. These low rates should continue through the rest of 2019 and maybe go a little lower with the current financial market turmoil. More to follow.
I publish extensive market data for 12 Silicon Valley cities from Menlo Park to Los Gatos. You are welcome to view this information at www.SiliconValleyMLS.com. Please let me know if you have any questions or would like additional information. I'm always available to help you.