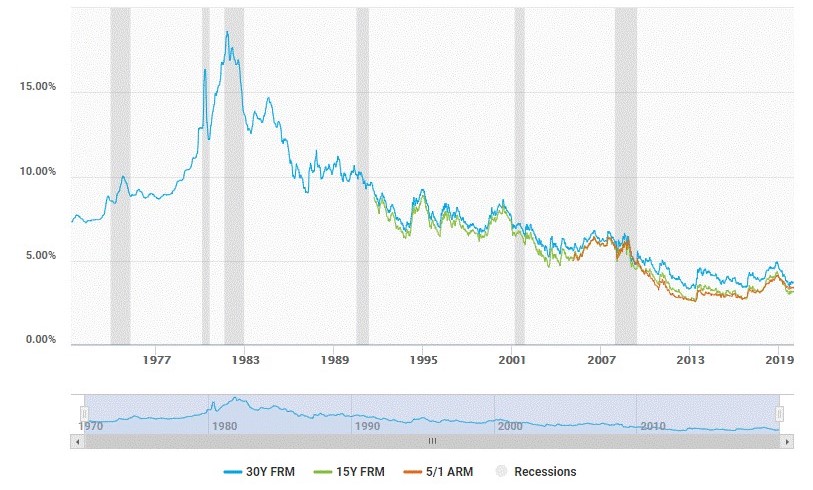 Mortgage interest rates returned to historic lows after raising 1-point in the second half of 2018. Rates have been at these historic lows since the 2008 recession (vertical grey bar). This has been a key under-pinning of our 8-year up-market cycle. Click on the chart to view the source data.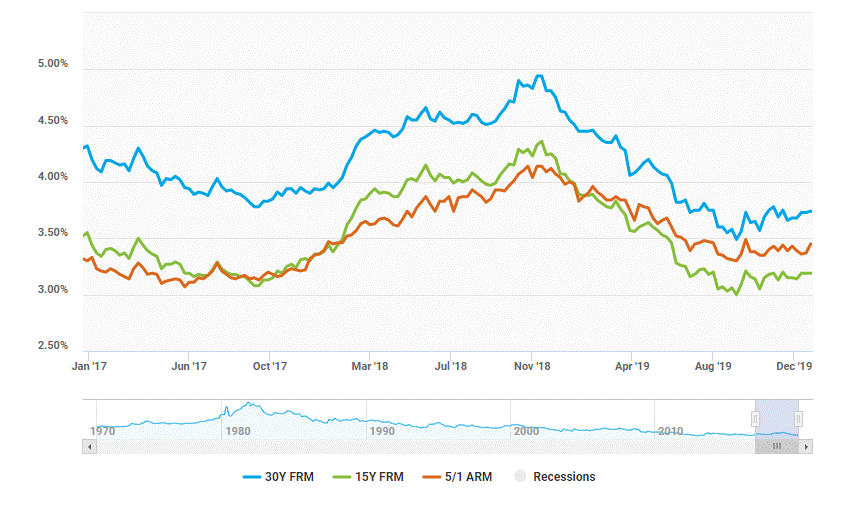 Rates did increase significantly during 2018, which might explain the market slow-down that started mid-2018. Fortunately, rates returned to previous levels starting in Nov-2018 to their low-point in Aug-2019.

The chart above shows current rates advertised on the Wells Fargo website site (click on chart to see source). These rates coincide very closely to the national average in the above graphs. This chart shows rates for Jumbo Loans which is typically for loan amounts over $726,525. Conforming loans are about .75-points higher than Jumbo loans (click here for limits by county).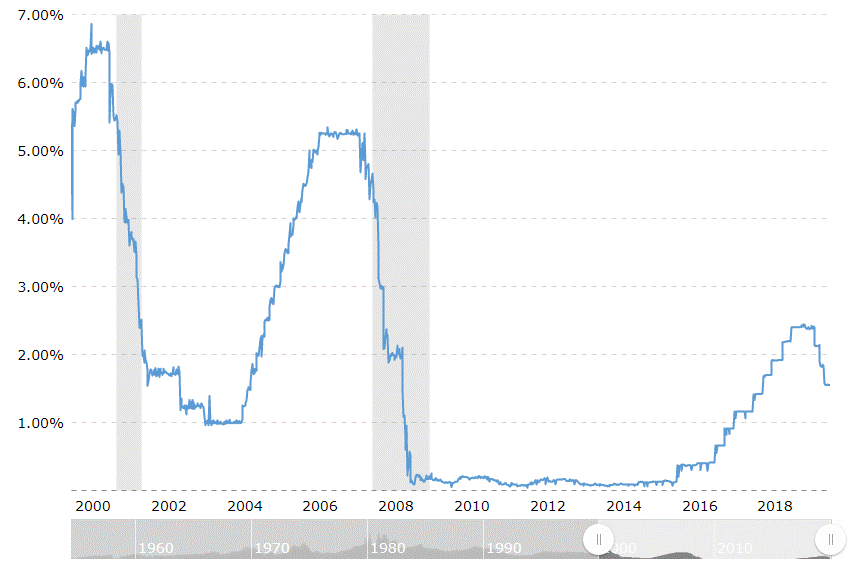 The Federal Reserve issued a statement on December 11 that they "decided to maintain the target range at 1.5 to 1.75 percent". This decision is based on that "the labor market remains strong and that economic activity has been rising at a moderate rate." Expectations are that the Fed will not be raising rates in the near future. Mortgage rates are most closely tied to 10-year Treasury Bond rates, which are driven more by global demand for safe investments. Note how the low-points correlate to mortgage rates above. More importantly, note how the jump in mortgage rates coincides with the jump in Treasury rates.
My expectation is that mortgage rates will remain at current levels over the next six months. A presidential election year will pressure the Fed to not make any major moves. Uncertainty in the global markets should keep demand high for relatively safe and stable US Treasury Bonds.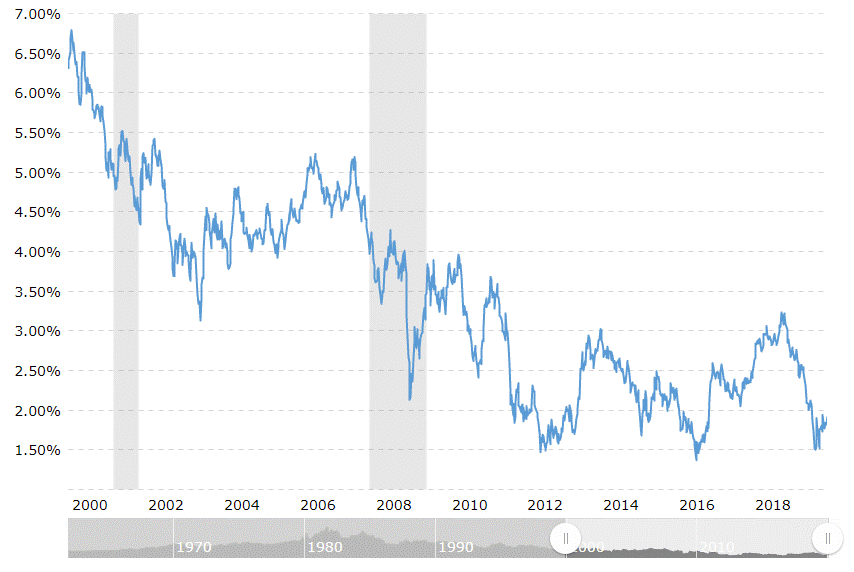 Low mortgage rates provide Buyers with more purchasing power. They are able to qualify for larger loan amounts given a set monthly payment. This will mean that more buyers will be in the market, resulting in continued strong market demand and competition.
Homeowners with an existing mortgage should check their existing interest rates. Keep in mind that refinancing loans typically have higher interest rates than purchase loans. Wells Fargo for example is advertising a 4.0% refinancing rate compared to a 3.65% purchase loan rate on a 30-year fixed jumbo loan.
Please feel free to email me with any questions. I can provide referrals to reliable mortgage advisers at Wells Fargo and Bank of America. I also have an outstanding mortgage broker that has access to 20+ lenders that can handle most any situation.
Happy New Year!
Interest rates remain at historic lows