Interest rates remain steady at all-time historic lows.
The first chart shows rates over the past 12 months. Rates have declined significantly since this time last year. Interest rates for 30-year fix mortgages declined from 4.0% to 3.28%.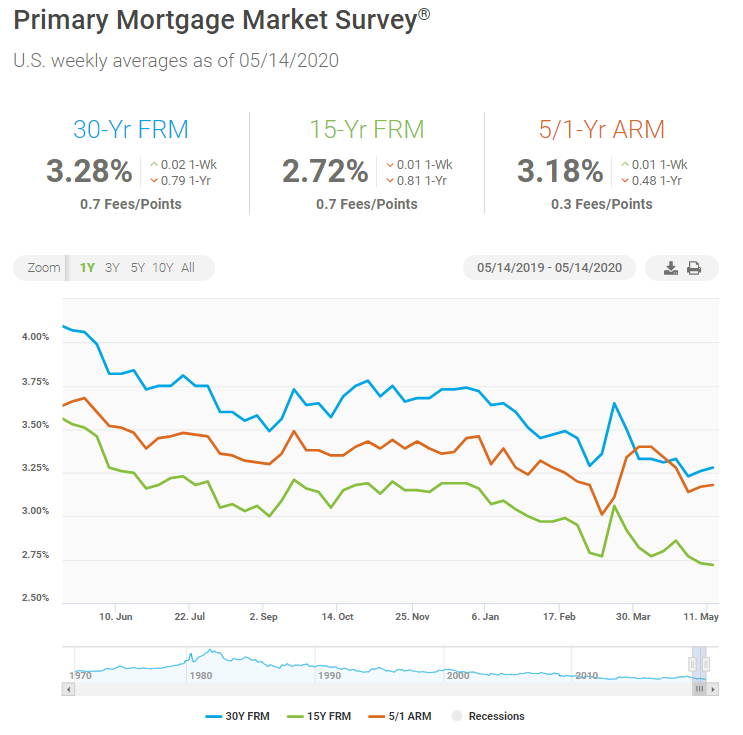 From a historical perspective, our current rates are the lowest ever. The closest was in 2012 when the 30-yr rate fell to 3.32%. These rates are the lowest going back to 1972 when the market survey started. Bottom-line is that it doesn't get much better than this.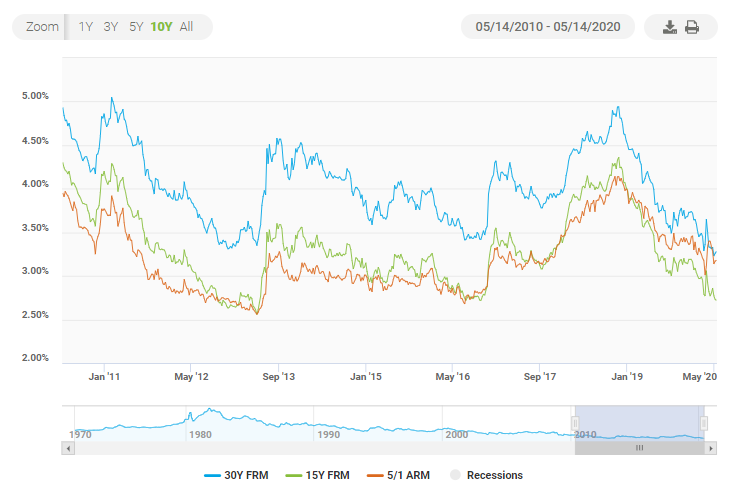 All-time low interest rates will help our local real estate to return to near-normal. Unemployment rates will be the challenge going forward.
Bryan
Interest rates lowest ever